Acquisitions
Helping you achieve your acquisition goals

IDI is an active partner in the creation of value for the companies it supports. To help companies grow, we guide managers through the acquisition process, from identifying opportunities through to closing, and help them structure their group on a pan-European scale and enter new markets. Most of our portfolio companies have carried out at least one M&A transaction since we invested in them.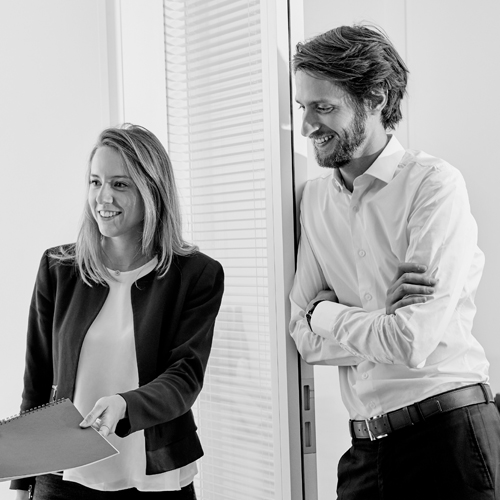 Sept. 2015 : Acquisition of a majority interest in Pennel & Flipo (Belgium, renamed Orca), a leading global supplier of technical fabrics (mainly rubber-coated) primarily serving the naval industry.

June 2017 : Acquisition of Fait Plast (Italy), a European manufacturer of technical thermoplastic films, by FCG via a primary LBO, allowing the company to target new niche markets (clothing, luxury, healthcare, sport, etc.).

June 2019 : Creation of a third division specialising in carbon fabrics and composite materials following the acquisition of four Italian companies, G. Angeloni, ITT, Dynanotex and Impregnatex, subsequently merged into a single entity serving multiple markets (super-cars, luxury vehicles, sports and leisure, aeronautics, etc.).

n five years, FCG quadrupled its turnover and the number of production facilities, while headcount soared from 80 to 280. Today, FCG is a leading pan-European supplier of high-performance technical fabrics and films.
February 2014 : cquisition of a majority interest in Winncare by IDI via a primary LBO.

March 2016 : Acquisition of Borringia and Ergolet (Denmark), enabling the addition of flex-link patient hoists to the product range and the creation of a new subsidiary, Winncare Nordic, to cater for the Scandinavian and East European market.

December 2018 : Acquisition of Mangar Health (UK), leading to a further expansion of the product range (lifting and bathing cushions) and opportunities for synergies in international business development.

Over the course of six years, Winncare grew from a local French company into a leading multi-product European supplier specialising in the design, manufacture and sale of medical equipment for dependent persons (elderly and disabled). Turnover has doubled and nearly 40% of sales are now generated on the international market.
July 2019 : IDI simultaneously acquired majority interests in ABC Portage and ITG, two leading providers of payroll and services to freelance and self-employed workers, alongside the founding directors.

The merger of these two companies led to the creation of NewLife, the outright French market leader in this sector. Having posted turnover of nearly €215 million in 2019, NewLife aims to offer its payroll protégés an ever-expanding range of value-added services and pursue the consolidation of a booming market.
July 2013 : IDI invests in Groupe Mériguet.

2013 - 2017 : Mériguet carried out seven acquisitions in France and overseas, prioritising the international market and diversification of businesses (supply and installation of marble fittings with EDM, etc.).

September 2017 : IDI reinvests alongside Raise Investment, Tikehau Capital and BPI France.

2017 - 2020 :The group expands its expertise and strengthens its international footprint with nine further acquisitions. Reinvestment by shareholders to partly finance the acquisition of Sinnex, a major Austrian designer of custom-made interiors, primarily for the yachting sector. Groupe Mériguet is renamed Ateliers de France, offering a comprehensive range of services and establishing itself as the standard-bearer for French craftsmanship serving the heritage and luxury sectors.

Over seven years, the Ateliers de France strategy has resulted in a 3.5-fold increase in turnover from €73 million to over €250 million (55% export sales). In 2020, the group has over 1,400 employees based in North America, Brazil, Asia, Europe and the Middle East.