External Growth
Helping you achieve your acquisition goals

IDI is an active partner in value creation for the companies it supports. In order to help companies grow, we guide managers through the acquisition process, from identifying opportunities through to closing, and help them structure their group on a pan-European scale and enter new markets. Most of our portfolio companies have carried out at least one M&A transaction since we invested in them.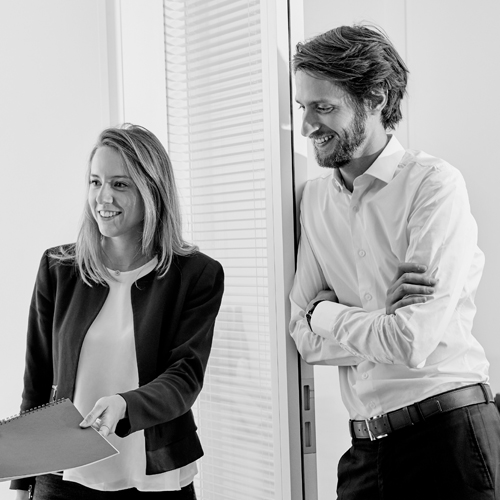 September 2015: Acquisition of a majority stake in Pennel & Flipo (Belgium, renamed Orca), a world leading manufacturer of technical fabrics (mainly rubber-coated) primarily serving the navy sector.

June 2017: Acquisition of Fait Plast (Italy), a European player in technical thermoplastic films, by FCG via a primary LBO, enabling the company to address new niche markets (clothing, luxury, health, sports, etc.).

June 2019: Creation of a third branch dedicated to carbon fabrics and composite materials following the acquisition of the Italian companies G. Angeloni, ITT, Dynanotex and Impregnatex, subsequently merged into a single integrated entity serving numerous markets (super-cars, luxury vehicles, sports and leisure, aeronautics, etc.).

In 7 years, FCG has increased its turnover fivefold and headcount has soared from 80 to nearly 350. Today, with 5 production sites in Belgium and Italy, FCG is a pan-European leader in high-performance technical fabrics and films.
February 2014: Acquisition of a majority stake in Winncare by IDI via a primary LBO.

December 2015: Acquisition of Borringia and Ergolet (Denmark) allowing Winncare to expand its product range with rail-based patient lift systems and the creation of a new subsidiary, Winncare Nordic, to address Northern and Eastern Europe.

December 2018: Acquisition of Mangar Health (United Kingdom) enabling a further expansion of its product offering (cushions for the management of falls) and opportunities for synergies in international business development, particularly in the United States.

March 2021: Reinvestment of IDI as a minority shareholder alongside Siparex ETI in the context of a tertiary LBO with the aim of continuing the Group's market consolidation.

November 2021: Strengthening of its position in France with the acquisition of Pharmaouest, thus enabling the Group to continue expanding its product portfolio and increasing its pool of complementary innovations.

2022: Winncare pursues its internationalization through the analysis of numerous external growth opportunities in Europe.

In 8 years, Winncare has grown from a local French player to a multi-product European leader integrating the design, manufacture and marketing of medical solutions dedicated to dependency care (elderly and disabled people). Sales have increased by a factor of 2.5 and nearly 40% of sales are now generated internationally.
July 2019: Creation of the Newlife Group by IDI via the merger of the Freeland Group and ABC Portage, respectively No. 1 and No. 2 in the field of freelance administration and services in France, alongside the founding management teams. Such a double closing offers to the new consolidated group an unprecedented position of reference actor in a dynamic and changing market.

Mars 2021: Acquisition of Freeteam (a group specialized in freelance services dedicated to the digital sector), enabling Newlife to accelerate its diversification and consolidation strategy within the freelance services market.

September 2021: Expansion of its service offering and strengthening of its position as a key player in the freelance market with the acquisition of Consultime.

March 2022: Newlife becomes Freeland and acquires Codeur.com, one of the most dynamic platforms for connecting SMEs and freelancers in the fields of coding, content writing, graphic design and translation. Freeland thus continues its offer diversification strategy while reinforcing its leadership regarding the freelance community and its B2B customers.

2022: Freeland continues to study numerous external growth opportunities in France and Europe.

In a few years, the Freeland Group has become the undisputed French leader in freelance services. Reaching nearly 310 m€ of turnover in 2021, NewLife intends to propose to its freelancers and ported employees' community always more services with added value and to pursue the consolidation of this dynamic market.
February 2016: IDI invests in Dubbing Brothers via a primary LBO as part of a family transition process, allowing the founder to leave and his two sons, Alexandre and Mathieu Taïeb, to become shareholders.

February 2019: Acquisition of Film & Fernseh Synchron (FFS), the German leader in film and series dubbing with 11 studios in Berlin and Munich. The operation allows the group to add German to its multilingual dubbing offer.

June 2021: Reinvestment of IDI in Dubbing Brothers, in equal parts with CAPZA, accompanied by Pechel, alongside the directors, Alexandre and Mathieu Taïeb, and key managers in the context of a secondary LBO.

January 2022: Acquisition of AdHoc Studios, with 5 studios in Madrid, allowing the group to add Spanish to its multilingual dubbing offer.

March 2022: Strengthening of its presence in Germany through the acquisition of Interopa, with 6 studios in Berlin. The acquisition is accompanied by the opening of a new site comprising 10 additional studios in Berlin in order to increase the dubbing capacities of FFS and Interopa to support the dynamic activity in Germany.

March 2022: Acquisition of the 8 studios of the dubbing company Sedif in Rome to support strong growth in Italy, where the group has been present since 1997 through its subsidiary Dubbing Brothers Italy.

May 2022: Acquisition of the Scandinavian company Eurotroll, which has 8 studios in Sweden, 4 in Denmark and 3 in Finland, in order to further diversify its offer with 3 new languages dubbed and to reinforce its European leadership.

In 6 years, Dubbing Brothers' turnover has more than tripled with 5 acquisitions made abroad and through a mix of organic and external growth. The group now delivers content in 10 languages thanks to its 120 recording and mixing studios in France, Belgium, Germany, Italy, Spain, Sweden, Finland, Denmark, and the United States, and collaborates with the largest production, distribution and broadcasting companies (Disney, Netflix, Warner, etc.).
July 2013: Investment by IDI in Groupe Mériguet via a primary LBO.

2013-2017: Groupe Mériguet makes 7 acquisitions in France and abroad with a focus on international business and business diversification (supply and installation of marble with EDM, etc.).

Septembre 2017: Reinvestment of IDI alongside Raise Investissement, Tikehau Capital and BPI France.

2017-2021: 12 acquisitions in France and abroad complete the Group's range of expertise and extend its geographical coverage while strengthening its international scope. In 2021, the Mériguet Group becomes Ateliers de France and pursues its strategy of consolidating its market players in order to offer services of many kinds. Today, it is the standard-bearer of French craftsmanship serving heritage and luxury throughout the world.

In 9 years, Ateliers de France's strategic choices, supported by its reference shareholders, the first of which is IDI, have enabled the Group to multiply its turnover by 4.8, from €73 million to more than €350 million (66% internationally). In 2021, the Group will employ more than 1,700 people in North America, Brazil, Asia, Europe and the Middle East.