Governance
IDI is a partnership limited by shares under the majority control of Ancelle et Associés. Directed by Christian Langlois-Meurinne, Ancelle et Associés is both manager and general partner of IDI. The IDI teams comprise professional investors from different backgrounds offering complementary expertise.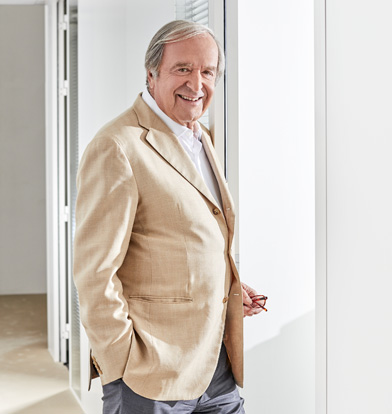 Managing partner
Christian Langlois-Meurinne
CEO
Chairman of Ancelle & Associés SAS Managing Partner of IDI. A graduate of Ecole Polytechnique with an MBA from Harvard, Christian has 50 years of experience in the investment sector with IDI, for which he oversaw the buyout in 1987. He was previously Director of Chemical, Textile and Allied Industries at the French Ministry of Industry from 1979 to 1982.

Information
legal
Download the Articles
of Association
Download the Supervisory
Board's internal rules
of procedure
Driving
growth
We have the skills and financial resources needed to help portfolio companies pursue their external growth strategy, whether in France or overseas, with the same goals in mind: stronger positioning and long-term development.
Through the expertise of its subsidiary IDI Emerging Markets, the Group's private equity investments are extended to emerging countries.