The IDi Group
Values for
creating value
Founded 50 years ago, IDI stands out from other private equity firms by its longevity. Since our inception, our selective investment strategy and support have combined trust, boldness and pragmatism. These are the three key strengths that have allowed IDI to sustain its business and establish itself as a leading player in the market.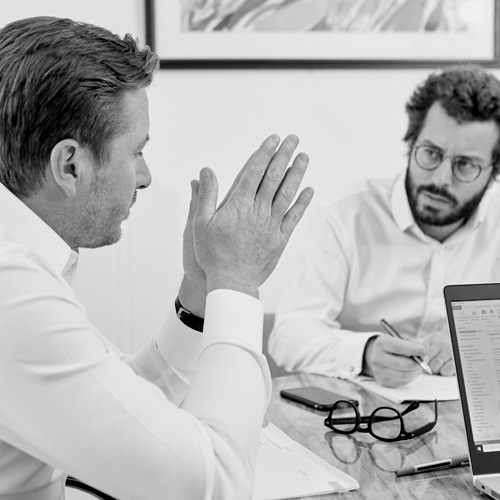 Very early on, IDI's directors, who are both entrepreneurs and investors, made the rare choice in the private equity world of investing most of their personal assets in the Group for which they are responsible. For this reason, we understand and share the concerns of entrepreneurs and we are ever attentive to their needs, as our interests are perfectly synchronised.
Every day, we add value by holding constructive discussions with management teams and acting to create long-term value and drive growth. We help astute entrepreneurs establish their growth strategy, particularly through
mergers and acquisitions
, in order to promote the emergence of Europe and the world's future leaders.
Our loyal and long-standing investment team and extensive experience allow us to seize opportunities and propose suitable value creating solutions. Furthermore, our status as an independent listed investment firm allows us to be highly flexible in our investment theses and frees us from all conflicts of interest.
A committed sponsor serving
companies and educational establishments
Driving
growth
We have the skills and financial resources needed to help portfolio companies pursue their external growth strategy, whether in France or overseas, with the same goals in mind: stronger positioning and long-term development.
Avec l'expertise de sa filiale IDI Emerging Markets (620M$ d'actifs sous gestion), le groupe intervient en capital investissement également dans les pays émergents.